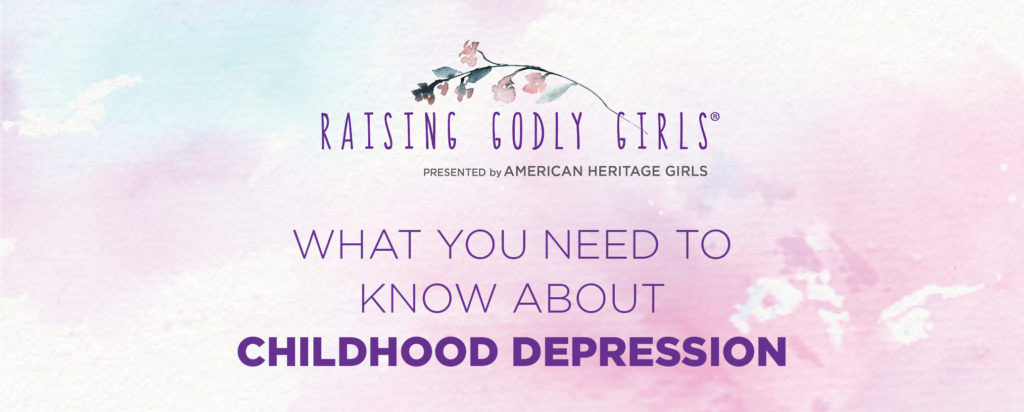 God has blessed us humans with the gift of experiencing a wide range of emotions. After all, we couldn't fully appreciate good feelings, like joy, without also knowing their counterparts, like sadness.
But what about depression? Here's the reality: depression goes much deeper than simple sadness. Depression is sadness without hope. I've heard it said that if something is without hope, it is under the influence of a lie. Lies aren't of God, they are of the enemy.
According to the CDC, nearly 2 million children between 3 and 17 years old in America have been diagnosed with depression. Parents, the enemy is targeting our kids, and it's time to put on the armor of God and fight. If your daughter is struggling with depression, seek out professional help. Having equipped individuals on your team is the first step in ensuring your daughter overcomes this serious mental health disorder.
Listen to the Raising Godly Girls Minute with Patti Garibay: