Raising Godly Girls
As a parent, you know how difficult it is to raise a girl after God's heart in this day and age. Even at the youngest of ages, girls are held to so many worldly standards of perfection, beauty, ability—but does she know she is already perfect, beautiful, and capable in the eyes of God? As a believer, you know how challenging it can be to claim your identity in Christ in today's world. Where will girls learn these truths?
What if there was a ministry specifically designed to help your daughter navigate her years of girlhood in a safe and spirit-filled environment? What if that organization was built on a Biblical foundation that affirms what she is learning to be true in church and at home?
Here's some good news. American Heritage Girls is exactly that. AHG is a Christ-centered program devoted to raising Godly girls, and in turn, building women of integrity. For over 20 years, AHG has transformed the lives of girls, parents, and entire communities nationwide. Is yours next?
Whether your daughter is a brand-new kindergartner or a teenage girl navigating the ever-changing world of high school, American Heritage Girls is excited by the chance to come alongside parents like you to raise Godly girls. Our world desperately requires a generation of women who know who they are and whose they are in Christ. The AHG Program is at the forefront of this urgent need, teaching girls the incredible God-given worth that lies within them.
We know there is a lot on your plate. We know there's a lot on your girl's plate. But here's the thing: American Heritage Girls isn't just another meeting on your calendar. AHG is a solution to the pressure and doubt in the hearts and minds of girls 5 to 18 years old. It's an answer to the struggle parents have in raising their daughters. Why? Because everything about AHG is rooted in Jesus. AHG isn't simply about girl power, AHG is about girl power because of God's power.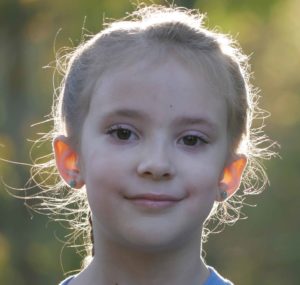 "Girl Power" comes not simply from gender or cultural validation, but through Christ's desire for all people in the Kingdom, and the immense responsibility that we, as Christians, male and female,  must reflect such a profound love as His. A girl's mission in life not only includes the many accomplishments she's sure to achieve, but also the great joy in offering up her life's success in praise to God. What a calling!
Find a Troop in your area or learn how to bring this transformative program to your community and join American Heritage Girls in raising up the next generation of women after God's own heart.
If you would like more resources on Raising Godly Girls like expert advice, devotionals, testimonies, blog posts, podcasts, and more, visit our blog here.