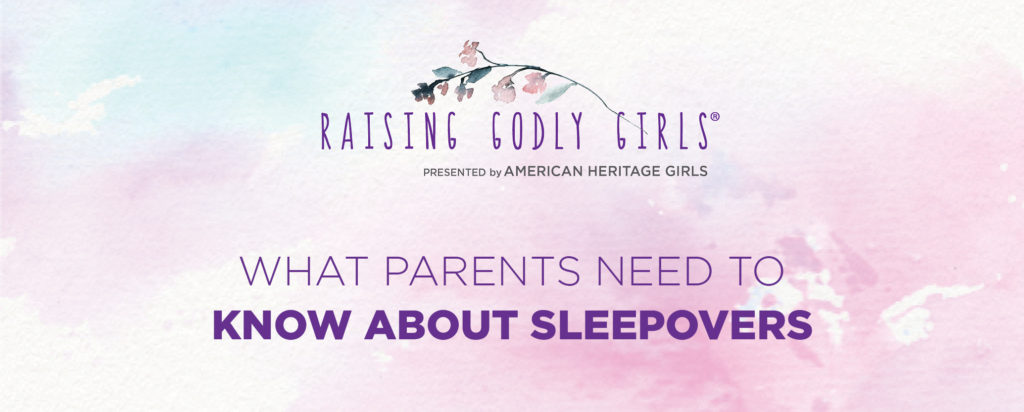 There comes a time in every girl's social life where sleepovers become all the rage. But before you drop your girl off for an overnight, consider how you, as her parent, are called by our Heavenly Father to protect her.
When formulating house rules around sleepovers, every family's decision is different. If you choose to allow your daughter to spend the night under someone else's roof, be discerning. Don't be afraid to say 'no'. There is great value in your daughter connecting through social interaction, but only when the bonds are formed in a suitable environment. As parents, we're responsible for keeping our girls safe, not just keeping them happy.
If your family decides that sleepovers are a no-go, be sure to communicate this standard with your daughter ahead of time. When rules are established, explained, and upheld by both parents, it creates consistency and within the family dynamic.
Listen to the Raising Godly Girls Minute with Patti Garibay: