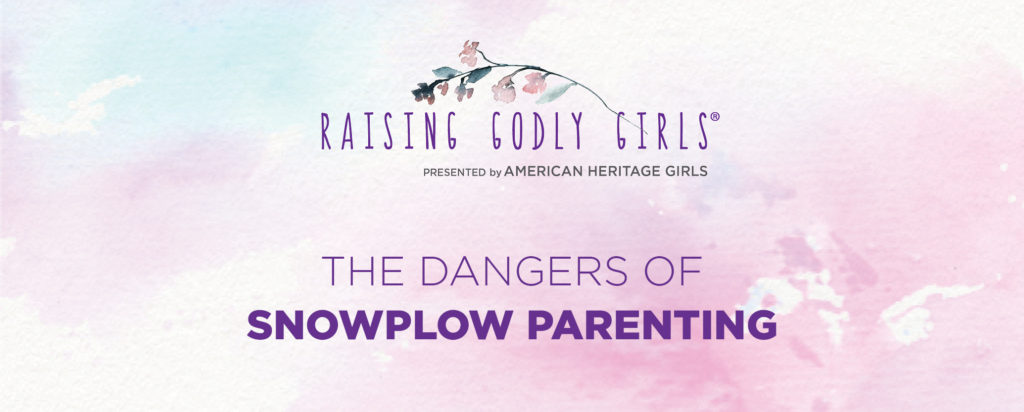 Do you cringe at the thought of your girl hitting stumbling blocks in her life? Maybe she's struggling on her sport's team, and you want to jump in and clear her path, so it's smooth sailing.   
There's a parenting approach called "Snowplowing." A Snowplow Parent intervenes and clears any obstacles out of their child's way. Snowplow Parents mean well, but this approach can hinder girls from developing patience and self-control. She may start to believe that her success is up to you, her parent, and not determined by her choices and effort.  
Romans says that perseverance builds character, and character builds hope. It's okay to step back.  Fight the urge to plow, and trust God to carry your girl through whatever she's facing.  
Listen to the Raising Godly Girls Minute with Patti Garibay: