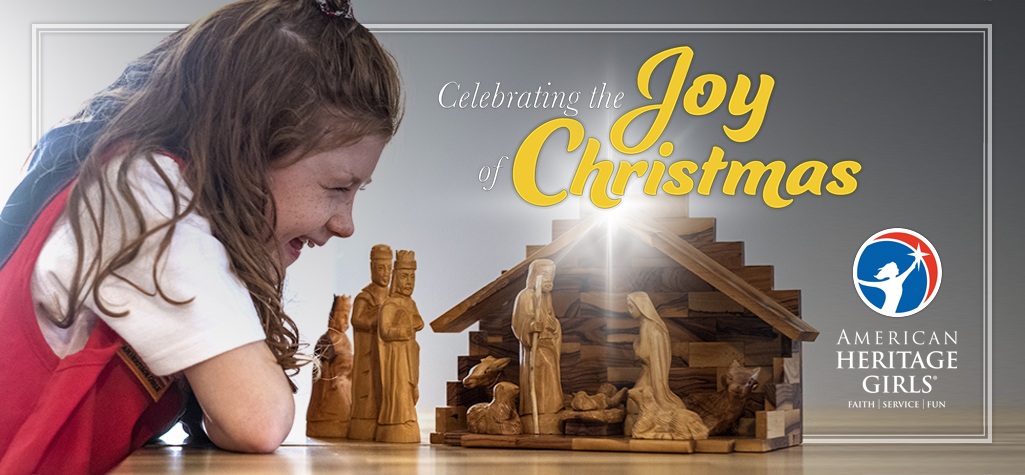 And she gave birth to her firstborn son and wrapped him in swaddling cloths and laid him in a manger, because there was no place for them in the inn. (Luke 2:7, ESV)
No room at the inn. Slammed door after slammed door. To me, these were chilling words. As a child, I could not believe that the innkeeper could not find a couch or anything for this young couple ready to give birth. I mean, how cruel can you be? Saying no to a very pregnant woman on a donkey? Who does that?
As I have grown into a mature woman, I have embraced the concept of hospitality. I find myself taking people into my home readily, and on any given weekend, you might still find all my children and their families spending the night at "P and P's B&B." And I love it. My love for sharing my blessing through my "hospitality" may be rooted in my childlike interpretation of the mean innkeepers. I simply cannot slam the door on those in need. But can I slam the door on my beloved Savior?
The issue at the inn was only the beginning for Jesus. The concept of being turned away would be one He would encounter throughout His short earthly life. He lived a life of being turned away by the majority. Have you ever played the role of the innkeeper turning away the Son of God? My guess is yes. I know I have. Whether intentional or not, many of us have no room for Jesus, especially at Christmastime. We know that the reason for the season is to celebrate Christ's birth, and we say that this is what we want to do. Yet, we get so busy with decorating (and fixing broken lights!), buying presents (and waiting in lines!), baking cookies, attending pageants, and going to parties. Some even still send greeting cards—or so I have heard—and we add all these things to our regular schedules that are probably already too full! It is not surprising that we imitate history and offer no room at the inn.
But here's the thing: We all love Jesus, but is He our first love?
Think back to when you were first in love… the two of you spent time alone together. Just to be with your beloved was exciting! You looked into each other's eyes. Sometimes you had a lot to say, and other times you both were quiet. It didn't really matter; you just wanted to enjoy one another's company. Your beloved was important to you and so you set aside time to develop your relationship.
If Jesus is truly our first love, our Beloved, then our hearts will yearn to spend time with Him.
For some of us, being alone with God can be scary. He might ask us to do something we don't want to. Or even worse—being busy excites us. Accomplishing things helps us feel important. We think there are people who need us now and things we must do ASAP. We may thrive on the adrenaline rush that comes with responding to the urgent.
But maybe we're especially afraid of quiet. What do we do with silence? It feels unfocused and unproductive. It's really unfamiliar. In our culture, we're used to noise. In conversations, we're quick to interrupt a silent pause. When driving alone in our cars, we turn on the radio or listen to a podcast. In the evening, we turn on the television or computer rather than relaxing quietly. Then in the morning, we break the silence with an alarm or a radio blaring at us and start all over again.
Why all this noise? What is it about being alone and quiet that scares us? I think that sometimes we are afraid to see inside our own souls and so we divert our attention away from what's going on in our depths. Silence and solitude are like a can opener that opens up our soul, making us aware of any restlessness, unfulfilled longings, insecurities, loneliness, or sense of inadequacy.
Here in the depths of our souls there is plenty of room at the inn—room for Christ to fill the gaps and complete us as He desperately wants to do. If we don't make a conscious effort to fill ourselves with the Holy Spirit, the drafty areas of our souls will allow the adversary to permeate.
My prayer for you this season is for you to open your inn to Jesus—to not fear silence and solitude, but rather yearn for it, for it is there where we can encounter the cradle, the cross, and the Crown.
Merry Christmas and a very joyous New Year to you and yours.
Patti Garibay is founder and executive director of American Heritage Girls, (AHG, www.AmericanHeritageGirls.org), a national Christ-centered leadership and character development program. For more than two decades, AHG has been at the forefront of countering the culture by leading girls and women to creating lives of integrity. Patti is the author of Why Curse the Darkness When You Can Light A Candle?, a story of trust and obedience to inspire those who desire to make Kingdom impact yet struggle with the fear of inadequacy.