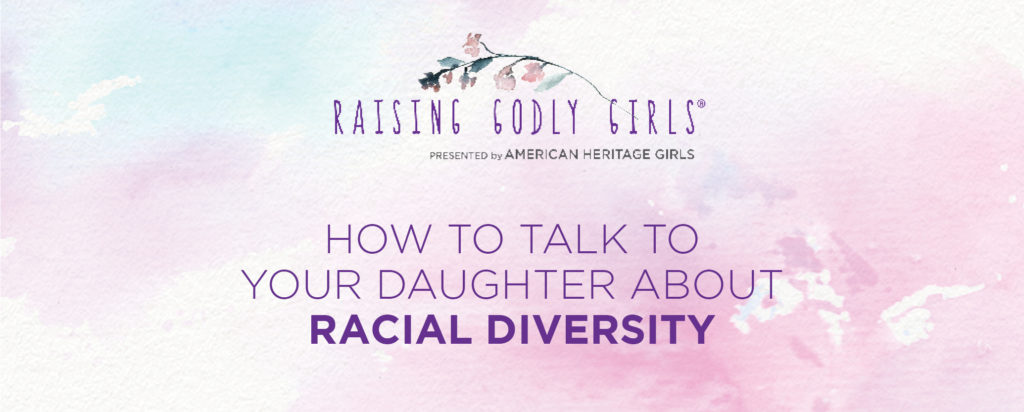 There's a phrase people say when the topic of diversity comes up in conversation: "I don't see color." Parents, hear this: raising color-blind children is not the goal! When raising your Godly girl, the goal is not to ignore racial diversity, but rather, celebrate the Godly design that it is!
God designed diversity in our human race, yet we are all created in His image and likeness. We, as individuals uniquely created by God, are different.
Just as we are one in His image, we are one in the Church. In John 17:21, Jesus prays that we as human race would be one, just as Jesus is one with the Father. Guide your girl to pray for oneness, rather than sameness in our human race.
Listen to the Raising Godly Girls Minute with Patti Garibay: