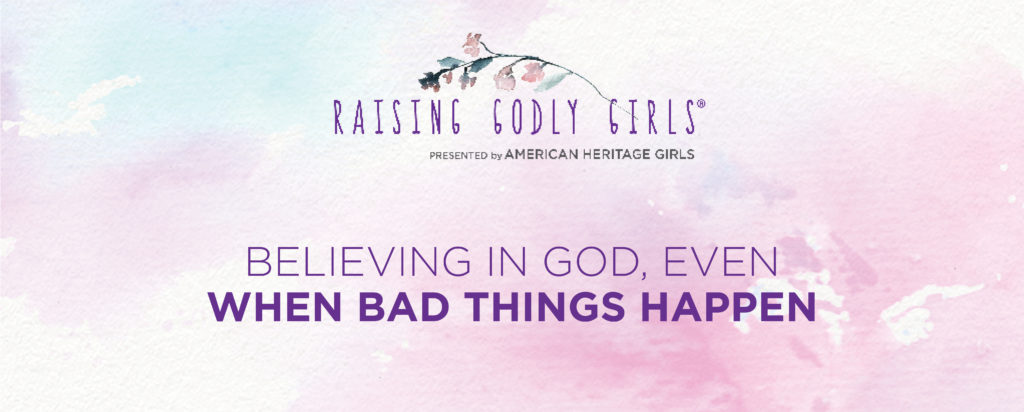 Has your girl ever asked you why God allows horrible things to happen? It's a sticky question for parents who aren't prepared to answer.
According to a recent Barna study on Gen Z, "God allowing bad things to happen" is cited as the number one reason teens today are turning away from Christianity.
Do your research. Be ready to share your faith tradition's beliefs about the relationship between God and evil in our world. Then, work with your girl to recognize the ways you can expand love in the midst of unfortunate circumstances. There is always room for love in the midst of suffering. After all, God allowed His own son to die so that love could be poured out for all.
Listen to the Raising Godly Girls Minute with Patti Garibay: