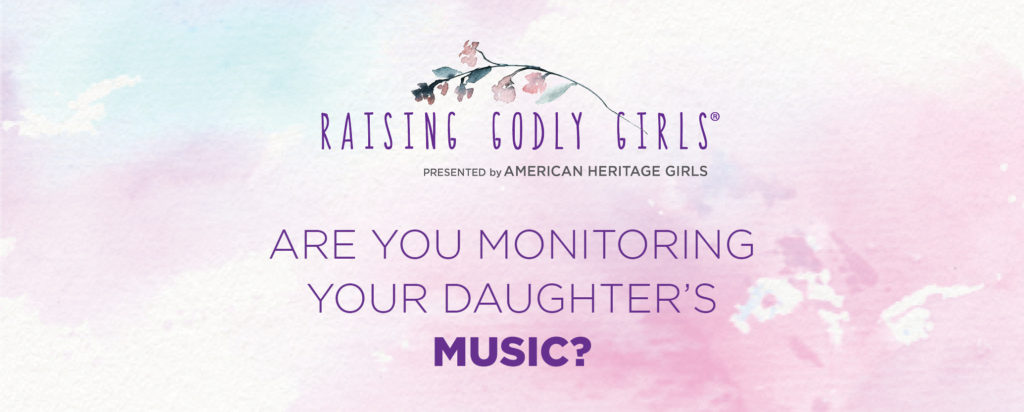 Have you ever overheard your daughter humming an inappropriate song? You may wonder how she knows the song and where she heard it.    
In today's culture, there is unlimited exposure and access to all music genres. Music is powerful, and it only takes a listen or two for a catchy song to take root in your girl's mind and heart–no matter the lyrics.    
Monitoring your girl's music is essential to her faith journey. Take time to explore her musical taste and explain the importance of enjoying music that is God-honoring. Explore new artists and styles of music together.    
Most importantly, take her to Scriptures in God's Word that demonstrates how we are to worship God with songs of joy and thanksgiving.  
Listen to the Raising Godly Girls Minute with Patti Garibay: