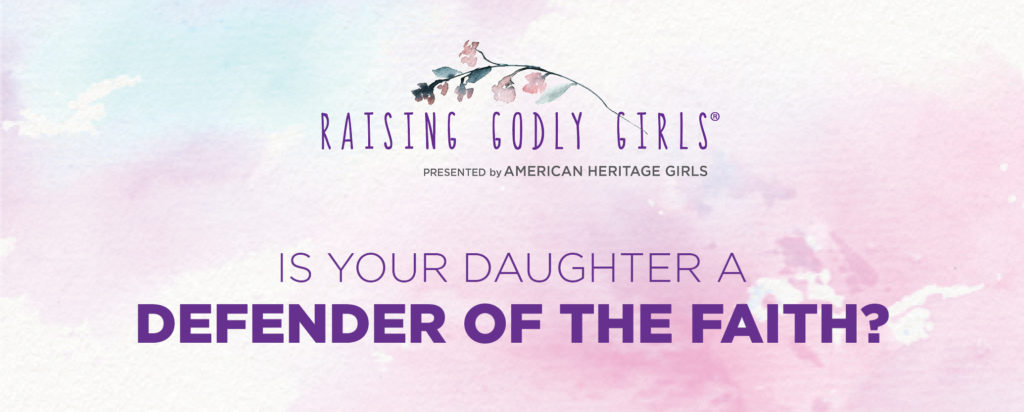 You may be familiar with this famous quote: "If you don't stand for something, you'll fall for anything." In a culture where the lines of truth are increasingly blurred, your girl will most likely face scrutiny for what she believes as a follower of Christ.
It shouldn't come as a surprise to us that others would question and even mock what we believe, and neither should it surprise your daughter. Talk to her about the types of confrontation she may encounter and ways she can stand firm in defending her faith.
In 1 Peter it says, "Always be prepared to give an answer to everyone who asks you to give the reason for the hope that you have. But do this with gentleness and respect."
God wants your girl to defend her faith, lovingly and with grace.
Listen to the Raising Godly Girls Minute with Patti Garibay: