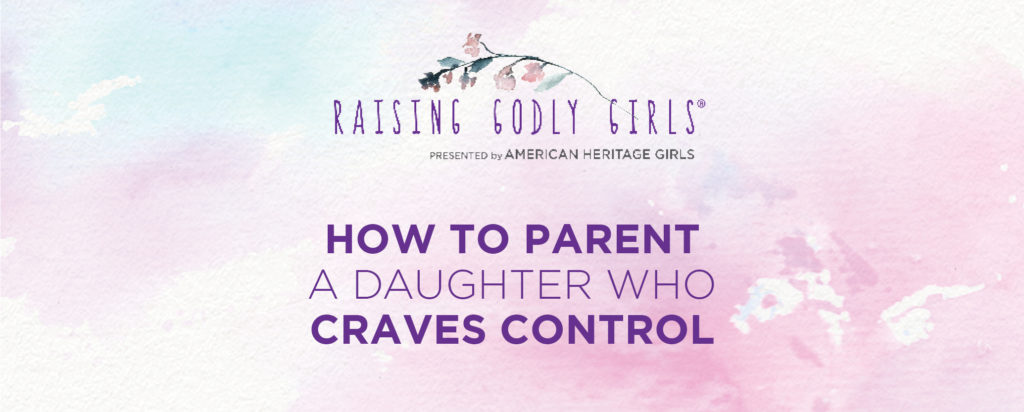 Control is an addicting feeling. Girls who struggle with perfectionism or eating disorders—they're all dealing with issues of control. Feeling powerful at the helm of life can bring a sense of comfort in the midst of chaos.
The antithesis of control is surrender. As believers, we are instructed to surrender our lives to God and live according to His will. Easier said than done! If your daughter struggles with always needing to be in control—hear this: you cannot force this out of her. Those who obsess over control need to be in control of their surrender.
What you can do is give her the tools to navigate this surrender. Start in Psalms: "The Lord is my shepherd, I shall not want." Read and pray over the verse together and then tack it somewhere she'll be reminded of its truths every day.
Listen to the Raising Godly Girls Minute with Patti Garibay: