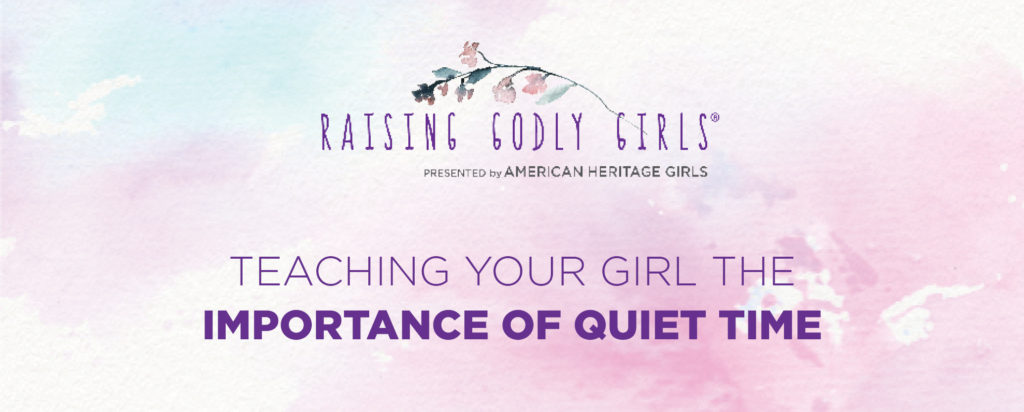 With the hustle of everyday life, it can be challenging to snag a few quiet moments alone with the Lord. Between school, extra-curricular activities, and everything in between, your daughter may only have true "quiet time" when she's sleeping, but that's not enough.   
As you guide your girl through practicing spiritual habits like prayer, and Scripture reading, remember to teach her the simple, yet powerful act of getting quiet in God's presence. In Psalms, it says, "Be still before the Lord and wait patiently for Him."  
Start by putting a few minutes on the calendar for the two of you to sit silently together. Shut out the noise of the world. Sit, wait, breathe. Christ will fill you with His peace and love.  
Listen to the Raising Godly Girls Minute with Patti Garibay: