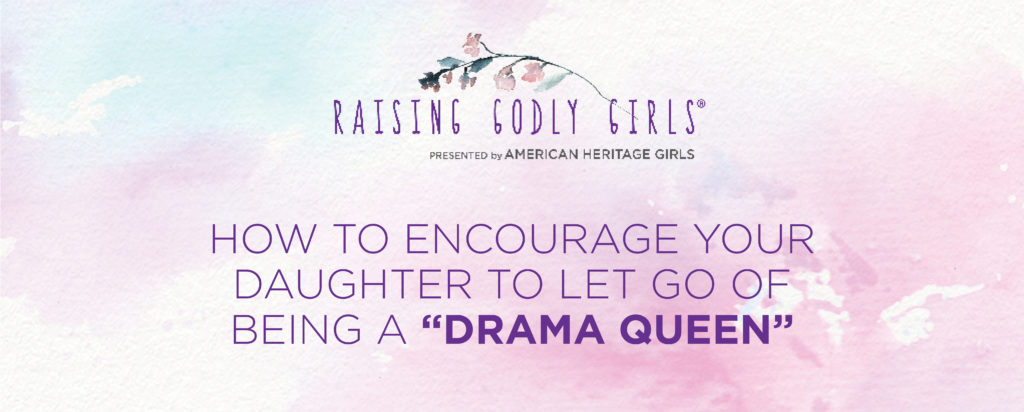 Do you ever refer to your daughter as a "drama queen?" Maybe she has a proclivity to respond to situations in a melodramatic way, as the Oxford Dictionary defines it.
Drama could stem from a friend who hurt your girl's feelings or a misunderstanding with her sibling. The truth is, drama is often riddled with negativity and conflict, which weigh us down.
While you are equipping your girl with healthy ways of expressing her emotions, you must teach her the importance of giving the drama to Jesus.
Hebrews urges us to "… throw off everything that hinders and the sin that so easily entangles."
The Lord desires for your girl to cast her cares to Him and trade her drama for the freedom that only He gives.
Listen to the Raising Godly Girls Minute with Patti Garibay: