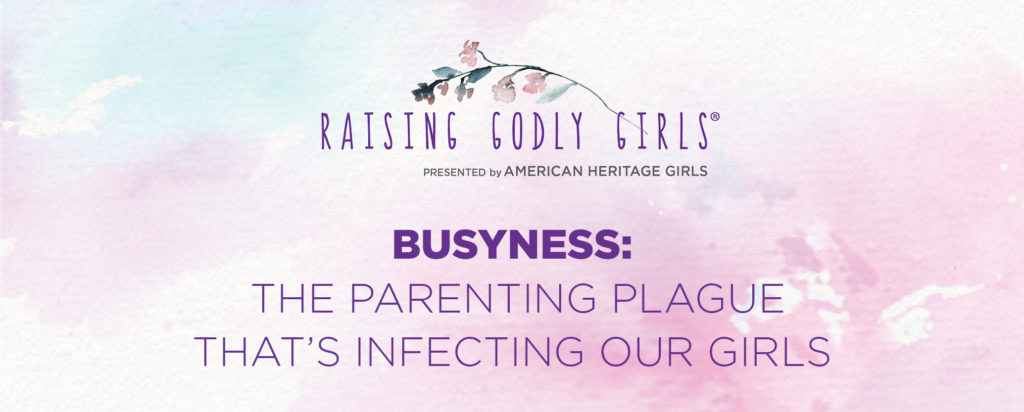 Moms today can be spotted toting around oversized planners that contain every important calendar event. Often purchased with the intent to simplify our lives, our planners can be a powerful tool in the organization of our family life.   
But behind the colorful ink and cute stickers is a harsh reality—we glorify being busy. But 'busy' has been explained in a different way: being Buried Under Satan's Yoke. When we make excuses as to why we can't attend church as a family or make time for the Lord in our day-to-day, we're being controlled by the enemy.   
Next time you're faced with a choice to prioritize time with God over something else, explain to your girl why you made the decision to put Him first. Being open and honest about the struggle of balancing life's priorities can lead your daughter to evaluate what she values in her own life and learn how to prioritize what's most important.  
Listen to the Raising Godly Girls Minute with Patti Garibay: